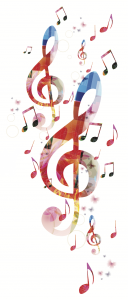 I teach students of all ages – children and adults – violin, guitar and piano.
Lessons are lively and interesting and students are encouraged to develop their thinking and be creative.
Students can learn a variety of different genres of music, including classical, world, pop and rock songs, film, blues and folk music. Students develop their technical and musical abilities, and learn to read music during lessons.
Students are encouraged to take part in musical activities and perform to family and friends, if they would like to! I give goals to students to provide targets and motivation and can coach towards examinations if students wish to take them.
The overall aim of my lessons is for students – whatever their level, instrument, and age – to enjoy the musical experience and develop their skills and confidence.
Don't just take my word for it – read some testimonials here.
You can read about my qualifications, teaching and performing experience here.