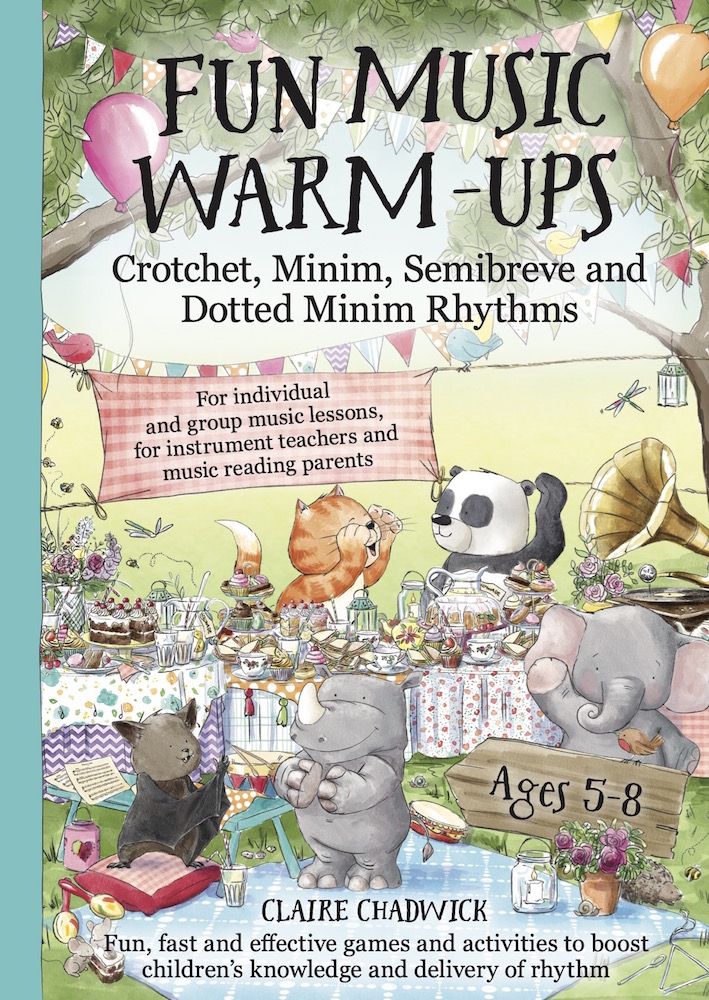 Give your student or child oodles of enjoyment and their rhythm skills a rocket boost with Fun Music Warm-Ups!
Fun Music Warm-Ups is my beginner rhythm training book packed with fun, imaginative games and activities for students aged 5 to 8.
The games are designed to be used by teachers and music reading parents and take just a few minutes each in a lesson or at home.
I'm over the moon that it's already received many lovely comments from people, teachers, students and parents alike.
"As a teacher I'd use it with all beginners" – Louise Turnbull
"The concept, games and character ideas are fantastic" – Kevin Smith
"Fun and friendly and the activities are easy to fit in" – Alison Moar
Take your music learners on exiting adventures…
Will they solve the mystery of the chocolate goose?
Can they outwit the pirate captain and avoid walking the plank?
Will they discover musical time travel and journey back in time?
Discover these and much more in Fun Music Warm-Ups!